Serving the local community since 1983.
We are members of the National Association of Funeral Directors (NAFD) which has been helping funeral directors care for the bereaved since 1905 and is the longest established trade association within the profession.
The business has continued to grow over the past 30 years from humble beginnings buying the granite memorials and erecting them for local families. Then to the manufacture, lettering and erecting of the memorials, which over the years progressed into larger projects such as war  memorials (Cenotaphs), for several different Royal British Legions & organisations. Both near and far: Omagh Bomb Memorial Garden and a War Memorial in the National Memorial Arboretum in Litchfield, England / Fintona / Castlerock / Clogherney and many more.
The best doesn't cost any more, it is just part of the service we offer. "Our family helps yours"
As a family business we believe that we provide the best service to the bereaved family.
Everybody wants the best for their family and friends especially when the worst happens.
Choosing a final resting place, whether for a loved one or for yourself, is an important decision. Once that decision is made, a special monument to mark that space is one of the most personal and unique ways to commemorate an individual, couple or family. A memorial can be as simple or elaborate as you wish.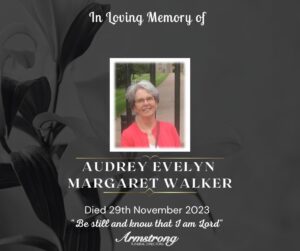 Death Notices
WALKER, (née CONNELL)  AUDREY EVELYN MARGARET Peacefully surrounded by her family at her late home, 17 Backfarm Road, Omagh. Dearly beloved wife of Basil, a
Read More »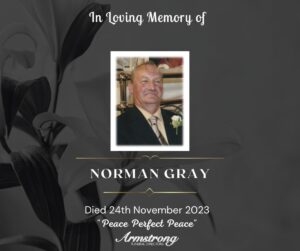 Death Notices
GRAY,  NORMAN Peacefully at Altnagelvin Hospital and late of 60 Learmore Road, Killen, Castlederg and formerly of 96 Glencam Road, Omagh. Dearly beloved son of
Read More »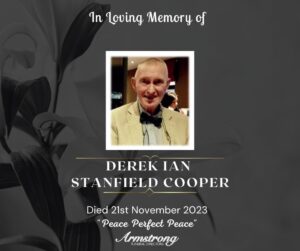 Death Notices
COOPER,  DEREK IAN STANFIELD Peacefully at Altnagelvin Hospital and late of 3 Crevenagh Downs, Omagh. Dearly beloved husband of Lorna, a devoted stepfather of Darren
Read More »
Professional and Dignified Funeral service and personalised memorials to leave a lasting memory of your loved one.
Feel free to contact us with any questions, comments, or enquiries and we'll get back to you at our earliest convenience.